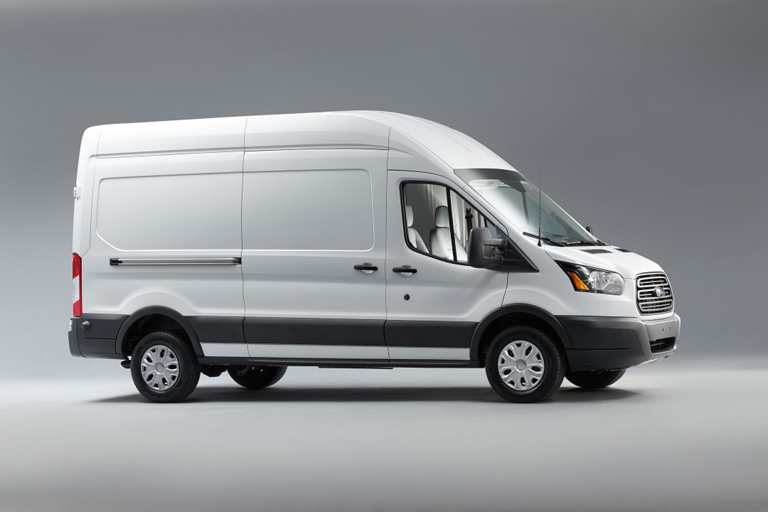 The
Ford Transit 250
is an amazing work van that is sold here at
Freeway Ford
. Our commercial customers find this van to be a top selection when it comes to finding the right work vehicle to take on different jobs.
Our Chicagoland commercial Ford dealership
is proud to bring you and other drivers the best prices on a Ford Transit 250 High Roof Chicago, IL. High roof options associated with this van give you enough standing room within the van so you don't have to cramp down every time you get into your vehicle. Of course there are some people that do not require the high roof option, but whatever you need, Freeway Ford will be more than happy to tell you about our commercial options and
commercial upfits
that we do to different work models. Good MSRP pricing is also in place on the vehicles that we have for sale.
The
best prices on a Ford Transit 250 High Roof
Chicago, IL can be found here at Freeway Ford. You can also inquire about our MSRP floor price tags and get more information about the wide range of vehicles that we have for sale at the most competitive prices. We enjoy pleasing you and putting a smile on your face.
Our Ford trucks
,
SUVs
and vans are ideal for work related purposes. They provide space and functionality to all drivers. Customers can also explore our
used commercial options
. Freeway Ford has plenty of quality used models for sale that will tweak your interest. In fact, some drivers prefer used models over new ones. Some people want specific model years over others due to high ratings and the specific parts and accessories associated with that vehicle year. We sell low priced, low mileage used vehicles that you can customize. Please ask us about our used selections, our best prices on a Ford Transit 250 High Roof Chicago, IL, our MSRP and our prices in general on our vehicles that we have for sale.
Now is the time to check out what Freeway Ford has available. Our seasoned professionals will gladly answer your questions about financing, commercial fleet upfits, MSRP pricing and how you can apply for credit and get a quote today. The Chicagoland region is extremely active. People are constantly on the go, and this hustle and bustle attitude can also be found in our commercial models that we have for sale. Our vehicles keep you going on the job and make life easier when you are needing to do fast, efficient business with your clients from one location to the other. Again, please ask us about our best prices on a Ford Transit 250 High Roof Chicago, IL today.
You can
schedule your test drive
with us through this website. We also hope that you come and
meet our staff
. Moreover, there is information posted on this user-friendly website regarding Illinois lease laws and a Freeway Ford commercial blog section. Our experts are ready to go into more details about the Ford Transit 250 and our best prices on a Ford Transit 250 High Roof Chicago, IL along with our MSRP prices on vehicles for sale. We look forward to serving your commercial needs and helping you select the best commercial model possible.