Are You a DIY Repair Type in Lyons IL, Chicago, Joliet, Aurora IL or Naperville?
We're your Ford parts connection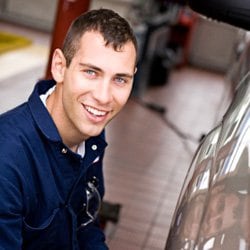 If you aren't using Ford parts when repairing your F-150, F-550, Escape, Super Duty F-250 SRW or Super Duty F-450 DRW you might be doing it a disservice. That's why we recommend genuine parts straight from the source, and the same ones our team of onsite Ford service specialists use. These new parts are made specifically for your vehicle, and that leads to better performance, better efficiency, and a longer lasting car. Those are the things no-name manufacturers can't always guarantee.
If you'd like to get your hands on genuine Ford parts for your next automotive project, submit a request form right here on our site. Or otherwise stop by Freeway Ford Truck Sales conveniently located at 8445 West 45th Street Lyons IL, Illinois. Proudly serving Chicago, Joliet, Aurora IL and Naperville, we're here to help you hit the ground running with your parts and repair needs, while also answering any questions you might have.