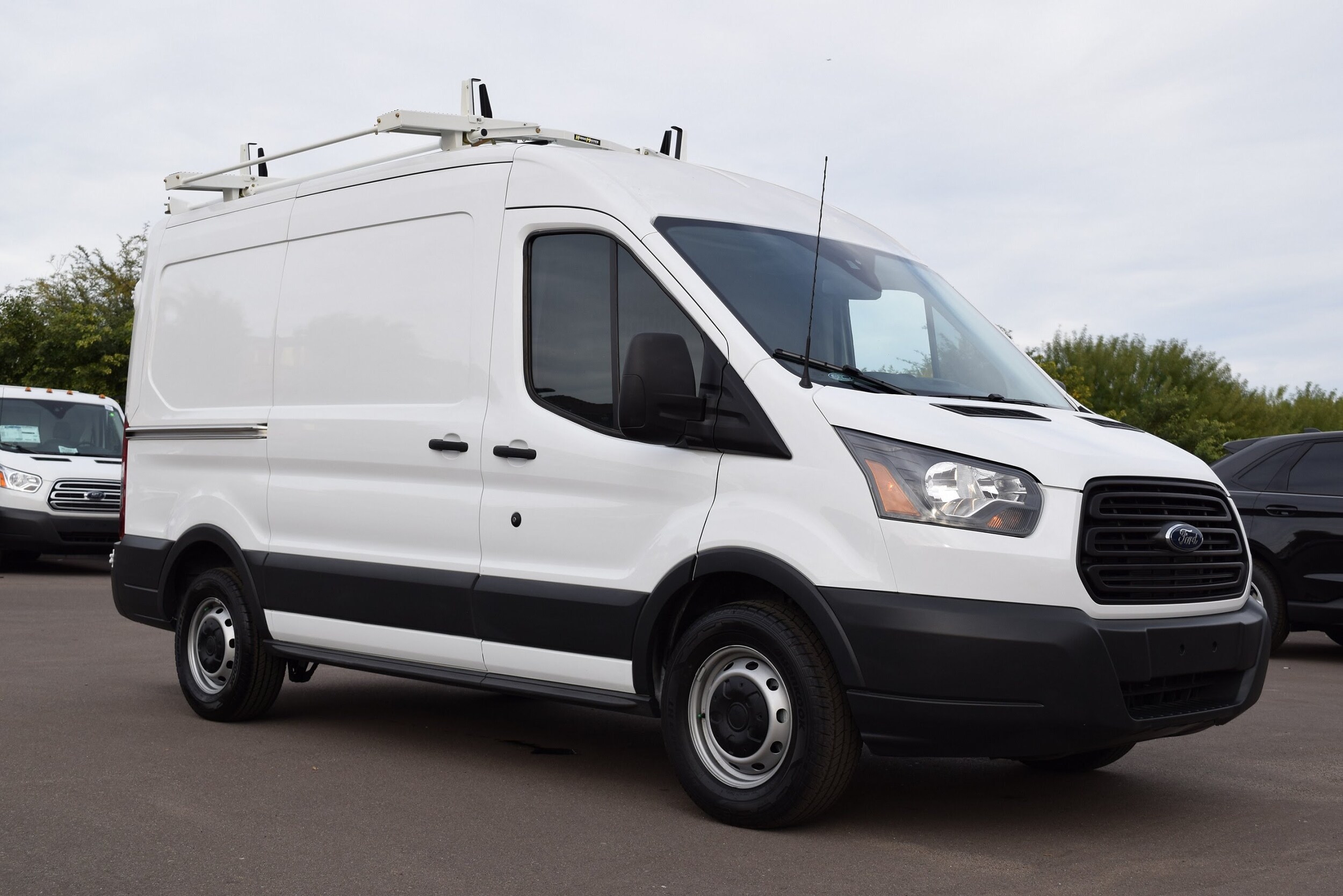 The Ford Transit 150 from
Freeway Ford
is an amazing commercial van model that will enhance your work needs on the road. Many people invest in one of these fine vans because of their magnificent size and versatility. Sliding doors are available on some of our cargo van selections. You can speak to us about a
Ford Transit Medium Roof 150
Chicagoland area today. In fact, there are different roof heights that you can roll with when it comes to our commercial van selections. Please speak to a Freeway Ford professional about what you are looking for in a commercial van model. Our dealership is also the place to shop if you are searching for low MSRP prices and extensive vehicles for sale.
We hope that you take your time when you come to shop with us. This website will guide you towards plenty of outstanding
Ford commercial vans, commercial trucks and SUVs
. The Transit Medium Roof 150 Chicagoland area is one type of van that is bound to bring you plenty of pleasurable features, amazing interior space and good performance. Drivers can reach out to Freeway Ford to inquire about this type of commercial van today. It will be a good idea to
schedule a test drive
with the dealership. This way you can see for yourself how the Transit Medium Roof 150 Chicagoland area performs and what you might require in terms of add-ons or upgrades.
Professionals are also here to assist you with
your financing needs
. We have an application on this website. Customers can just go ahead and start answering the questions on the application. Freeway Ford experts will work swiftly and efficiently to process your online application. One of our goals is to try to get you a great auto loan for a Transit Medium Roof 150 Chicagoland area or simply a decent loan for any commercial vehicle choice. You can also expect very good MSRP prices on our makes and models that we have for sale. Feel free to get in touch with us to discuss your Ford commercial transportation needs.
There is also a
commercial blog link
on this website that takes you to informative stories that you may want to read as a driver. Furthermore, you can research both new and used model selections that we have for sale on this website. Freeway Ford is excited to tell you more about the Ford Transit Medium Roof 150 Chicagoland area. This durable commercial van is a top pick amongst commercial automobile buyers. Freeway Ford invites you to explore this van and compare it to other unique options that we have in stock to help you make a decision on which type of vehicle is the right choice for you.
Fleet upfits are also available for your van or truck option. You can look over our various
fleet upfits
and  inquire about these as you desire.  You can upgrade the Transit Medium Roof 150 Chicagoland area today with specific packages or accessories and features that we sell here at Freeway Ford. There is no better time than the present to start shopping for a new or used commercial model. Our dealership has your back, and we are ready to inform you about MSRP, prices on our vehicles for sale and why we are a leading Illinois and Chicagoland commercial Ford dealership.
Contact Freeway Ford
and start shopping for a Transit Medium Roof 150 Chicagoland area.